Jiuling Tang, secretary general of Hunan Triathlon League, was the winner of 2017 Shangri-La International Duathlon Challenge. He was a dark horse of last year, beating many experienced athletes with the result of 02:26:19. How did he achieve that? Can he do it again this year? Let's find the answers. Below is the interview with him.
1.Please give a brief introduction about yourself.
Hello, I'm Jiuling Tang, born in 1990 and single. I love sports and travelling. I won 2017 Shangri-La Duathlon Challenge in 02:26:19.
2.You won the inaugural duathlon race in Shangri-La. For the coming 2018 race, what's your goal and plan?
I'll try my best when competing again in Shangri-La. Last year, I was almost frozen and ready to quit the race when starting cycling after the first leg of running, because of the heavy rain at the start. I think I should wear more to keep warm this year.
3.Could you share your strategy in 2017 Shangri-La Duathlon Challenge?
The performance at high altitude is less efficient than in low altitude. I can keep 4:00 min/km easily at home and can hardly keep 5:00 min/km in Shangri-La. So that I controlled my heart rate rather than running pace in the race, to seek steady progress. I was in fifth when beginning but finished in first place. What's more, participants should pay attention to the mount and dismount line and follow the competition regulations. Last year, a topnotch athlete lost the championship because he accepted someone else's assistance before the mount line, which caused a time penalty.
4.How many races did you join last year? Before and after race, what would you like to do?
I participated in over 30 races in 2017.Normally,I do one tempo run and one interval run per week, and I also do relaxation training. 1-2 days before race, I always run slow or ride slow,I don't eat spicy food, don't drink too much, don't stay up late.Check the race gear, such as the bicycle's transmission system, brakes and tire pressure, and prepare for supplies such as gel and salt pills. Warm up before start. Stretch and replenish carbohydrates and proteins in time after the race.
5.What's your sports concept? Between cycling and running in a duathlon, which one is to your advantage?
My sports concept is to be healthy and happy. Sports is a good opportunity for me to travel around. I can experience different beautiful scenery and make many friends by the race.
In fact, I make mediocre performance in both cycling and running. Maybe running is better as I can struggle more over other participants in running.
6.How did you get into cycling, running and even triathlon? Why did you choose triathlon?
In 2013, I registered a 45km cycling race in my hometown and trained myself to finish the race. Then I started to join the races around with the local club. In 2014,the company I worked at that time organized internal running and swimming competitions, I signed up for the competition and did a good job. At that time, triathlon was developing in China. Some friends began to participate in triathlon events. Chance encounters, and I fell in love with triathlon from then on.
7.What do you think of triathlon and duathlon?
In my opinion, triathlon and duathlon are related sports categories. The paces of triathlon and duathlon are very similar. Any part is important to the result, especially the transition. In the short distance race, there is no time to waste. It's a great test for physical quality and transition ability.
8.What do you think about the development of duathlon in the future?
With the great national support for sports industry and improvement of the people's living standard and healthy conception, duathlon will surely thrive in the future as it has rich competition contents and low demand in venue.
9.Besides duathlon and cross-country running, what do you enjoy doing? What do you think of the relationship between these sports and duathlon/triathlon?
I enjoy marathon, cycling and other outdoor events. By these races, I can train different muscle groups, try different physical ability distribution plans and gain experience.
10.As the winner of 2017 Shangri-La Duathlon Challenge, do you have any suggestion for the service of the organizing committee?
Last year I had such a good time in Shangri-La last year. It was a perfect race so I just want you to keep going!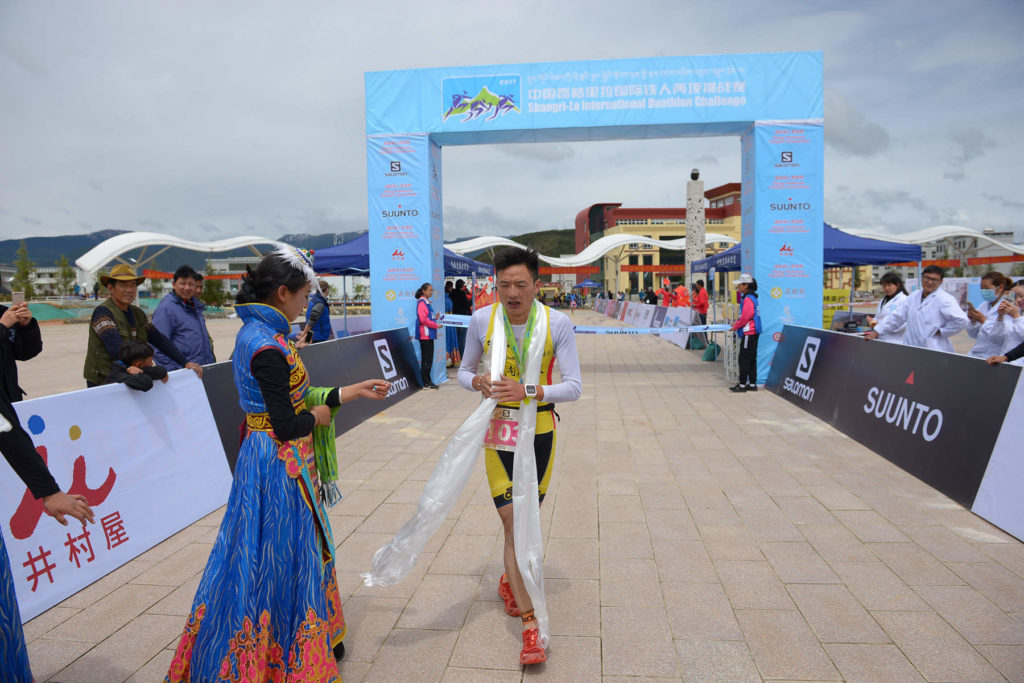 (Jiuling Tang also won the age 18-39 group)
(Top 6 in male individual category)He played in shangri-la.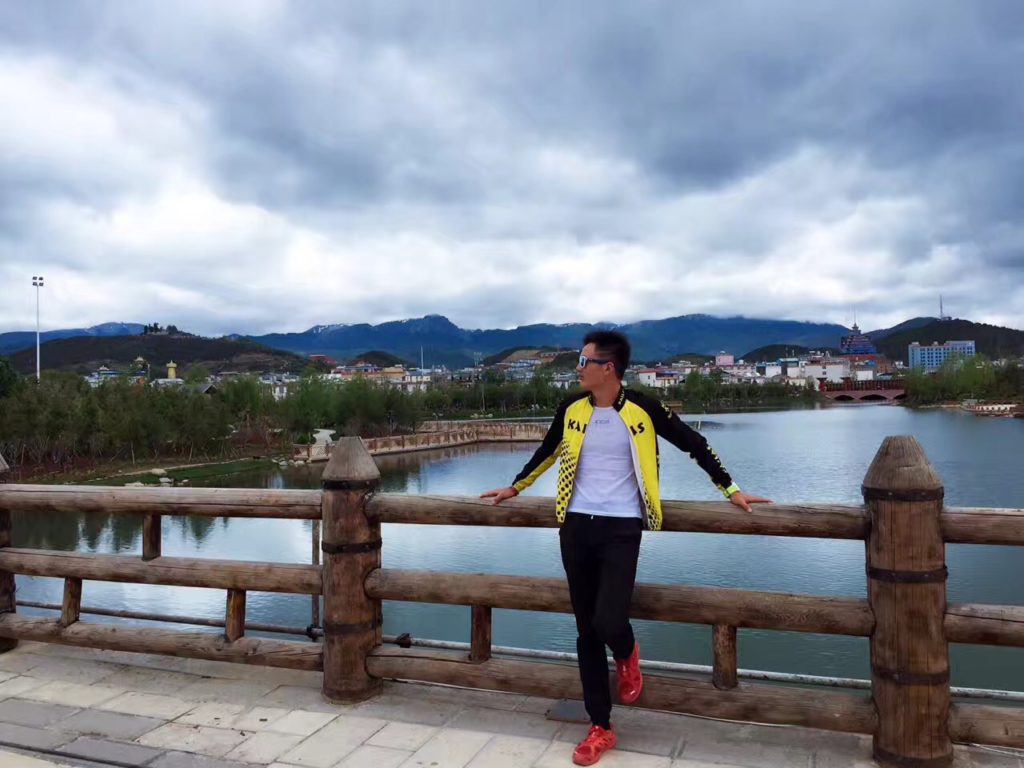 Tang played in Shangri-La after the race